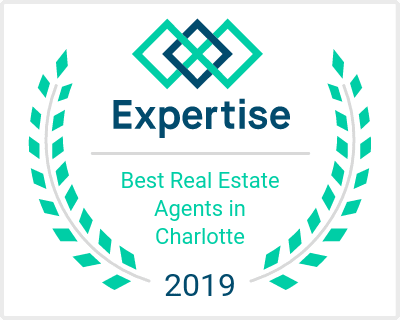 Tiffany Johannes chosen as a Top 20 Realtor in Charlotte NC for 2019 by Expertise, a nationwide business review service. Tiffany was chosen from 283 top real estate agents in the Charlotte NC market. The selection criteria is as follows per Expertise:
We start by identifying a broad pool of active professionals within a given business category and geographical area. Using our custom tools and resources, we analyze only publicly available data.
Next, we verify contact and license information to assure selection candidates are actively doing business and are in good standing in their communities.
Then, we use our in-house software to grade each business across the following selection criteria:
Reputation: A history of satisfied customers giving excellent recommendations
Credibility: Established in their industry with licensing, accreditations, and awards
Experience: Masters of their craft, based on years of practical experience and education
Engagement: Approachable and responsive to clients and available for new business
Professionalism: Dedicated to providing consistently quality work and impeccable customer service
Finally, we hand-pick the best. Our team conducts a manual review to verify that each company on our list is truly one of the best. We then write unique and detailed business descriptions for each company
Tiffany Johannes is a Realtor and the owner and broker in charge of Charlotte Home Experts with RE/MAX who has been serving buyers and sellers in the Charlotte, North Carolina, metro area for more than 12 years. Ms. Johannes focuses on single-family residential homes and is a certified foreclosure and short-sale specialist. She works with a small staff and uses her problem-solving and negotiation skills to help clients navigate the real estate industry and fulfill their goal of homeownership.
Share This Story, Choose Your Platform!